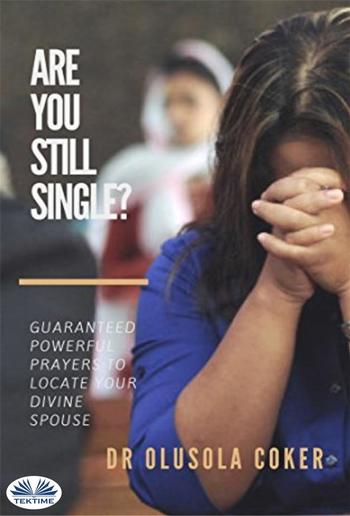 Are you still single? And you are unhappy about it. Every day of the year; you keep on asking yourself some questions, when am I going to get married? Another day has dawned and here you are… single as the day you were born. Sure, no one needs someone else in order to be happy, but if we're trying to be honest with ourselves, love, validation and some bedroom activities really do help. So maybe it...
Dr. Olusola Coker
- Are You Still Single?
Are You Still Single?
Guaranteed Powerful Prayers To Locate Your Divine Spouse
---
Published by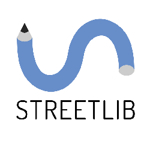 StreetLib eBooks
---
Language
English
---
Description
Are you still single? And you are unhappy about it. Every day of the year; you keep on asking yourself some questions, when am I going to get married? Another day has dawned and here you are… single as the day you were born. Sure, no one needs someone else in order to be happy, but if we're trying to be honest with ourselves, love, validation and some bedroom activities really do help. So maybe it's time to stop crying into your pizza and wondering why, why, why you're going to be alone with a bottle of red wine every Friday night from here to eternity. This book is specially prepared for you to get married as soon as possible especially if you are 30 years old and above. There are also 800 prayer points designed to reveal your life partner to you. You will discover reasons you are yet unmarried and solutions to be in married club as soon as possible. Are you the type that you don't like meeting new people? Do you always reject any proposal for a date? Do youed and you don't believe in give and take? Are you a negative person? Are you the despe assume or feel that all the good ones are all engaged? Are you always to yourself, self centerrate type? If you find yourself in one or all of the above attitude, then you may not get married throughout the rest of your life.
Are you 30 years and above and you are still single? Does it ever seem like everybody else on the planet is happily paired off with a perfect partner except you? Don't panic, this does not mean there's anything "wrong" with you. Nonetheless, if you are still single please find below reasons you are still single
Scripture: Psalm 37:4: Seek your happiness in the Lord, and he will give you your heart's desire.
Isaiah 54:5: The Lord All-Powerful, the Holy God of Israel, rules all the earth. He is your Creator and husband, and he will rescue you.
You are too ambitious and want to do everything.
Are you the type that devotes all your time and attention to your work? Then you have to adjust if you want to get married. If you tend to concentrate on your work and neglect relationship part, you may not get married on time. A relationship is a big investment in time, energy, and emotion (if you're doing it right). What good is a partner if you're too busy to spend any time with them? Love and romance as a married couple is the best gift of life.
Scripture: Luke 1:45: The Lord has blessed you because you believed that he will keep his promise.

PUBLISHER: TEKTIME